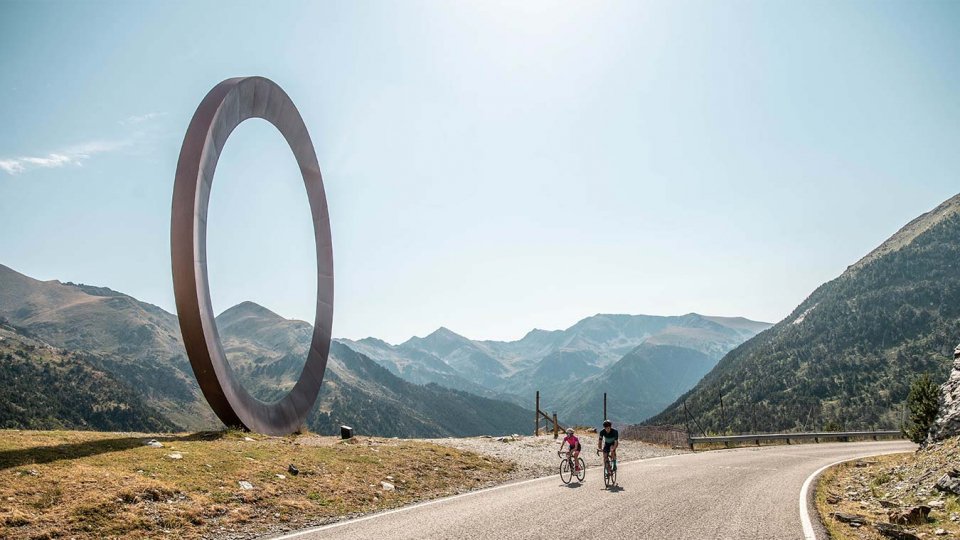 Cycling in Andorra: Best routes and climbs
When enjoying a holiday in Andorra, it's not just skiing that can provide a downhill thrill, as cycling and mountain biking are also very popular activities in Andorra. The Andorra cycling routes are among the most scenic in the world, passing through lush valleys and breathtaking mountain passes, and they provide a fun challenge in the principality that is known for its mountainous terrain.
The Andorra cycling routes are the perfect playground for cyclists of all levels, whether you're a seasoned pro or a casual rider looking for something different to do during your Andorra holiday. Ask anyone who's done it before and they'll proudly explain that cycling Andorra is one of the best ways to discover this unique country.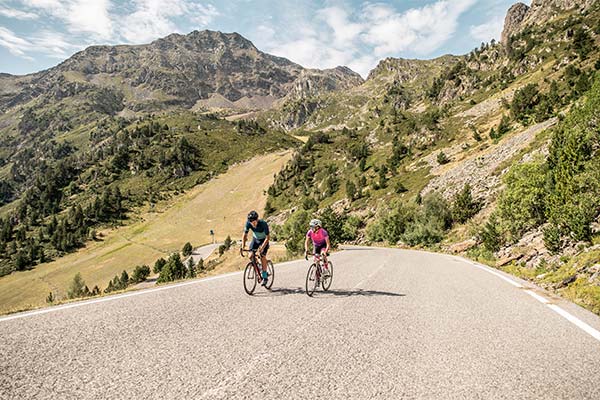 Which of the Andorra cycling climbs is the hardest?
Without doubt, the most challenging of all Andorra cycling climbs is the famous Coll de la Gallina route. You can start this Andorra cycling route from a few different towns, such as Aixovall or Sant Julià de Lòria. Depending on where you start, the route might differ in length, but what remains the same is the top altitude of 1,910 metres above sea level and the average gradient of between 8.3% and 8.7%.
Using the popular FIETS Index – a cycling difficulty index developed by FIETS, a Dutch cycling magazine – the Coll de la Gallina climb has a rating of 9.2, meaning it enters in the top 500 for the world. The Coll de la Gallina is ranked by PJAMM Cycling as the 13th top cycling route in the Pyrenees.
Given the prestige of this Andorra cycling route, the Coll de la Gallina roads are very well-maintained, making for a comfortable ride with rewarding panoramic views of the surrounding valleys for those riders willing to take on the challenge.
What are the most leisurely Andorra cycling routes?
Of course, many visitors to the principality will be looking for a more leisurely route for cycling Andorra. These exist too and there are many easier Andorra cycling climbs, plus there are e-bike rentals in Andorra to make it even easier and accessible for the whole family.
One is the Ruta del Ferro, a 4.2km cycling trail which offers a picturesque journey through nature and also through Andorra's industrial past, metal industry throughout Andorra, taking in old coal yards and foundries. With relatively flat terrain, it is a perfect option for cyclists looking to explore the cultural and natural beauty of Andorra at a relaxed pace.
Among the other easier Andorra cycling climbs are Canillo - El Forn (5.2km, 7.5% gradient), Canillo - Coll d'Ordino (8.9km, 5.1% gradient) and Pas De La Casa - Port d'Envalira (4.9km, 6.4% gradient).
Pal Arinsal Bike Park: Where exactly is the bike park Andorra?
It is also possible to go mountain biking in Andorra and thrill-seekers love the space at Pal Arinsal Bike Park, located in the parish of La Massana. This isn't just a popular bike park Andorra wide, but also Europe wide, with several international competitions coming here.
Furthermore, for the summer of 2023, Grandvalira are launching 94km of signposted electric bicycle routes that complement the Pal Arinsal Bike Park, running through the Soldeu, El Tarter, Canillo, Encamp, Pas de la Casa and Grau Roig sectors.
Andorra cycling history: Has Andorra cycling ever been part of the Tour de France or Vuelta a España?
Many professionals have experience of cycling Andorra, for a couple of reasons. Firstly, several pro racing cyclists live in the principality, given that it's a great place for training since there are so many Andorra cycling routes to choose from and since the climate is favourable.
Then, there's the fact that the Tour de France has often held stages in Andorra, first doing so in 1964. The Vuelta a España has also passed through Andorra many times, especially since the 1990s.
So, if the pro riders view Andorra as a must-visit cycling destination, it's certainly worth considering renting some bikes and enjoying some Andorra cycling during your next trip to the country in the heart of the Pyrenees that has it all.