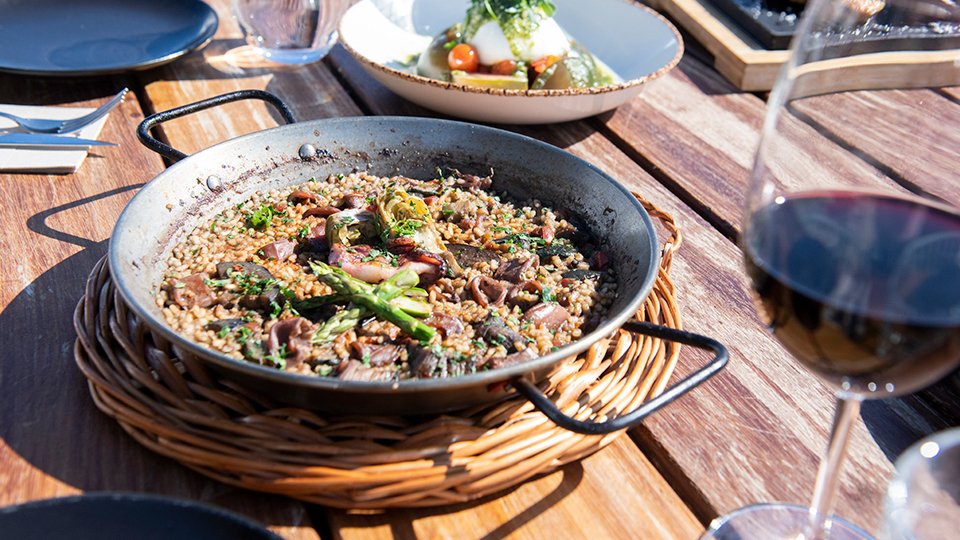 Andorran food: Traditional dishes and best places to eat
One of the most exciting parts of any trip is the opportunity to try out the local cuisine, and it's no different when you're planning a ski holiday in Andorra. The food in Andorra is of top quality and among the best in Europe, from the Andorra traditional food classics to the worldwide cuisines that you can also find in Andorran restaurants.
If you're planning to visit the microstate in the near future, you'll want to know the best places to eat in Andorra and you can find that out by reading on below.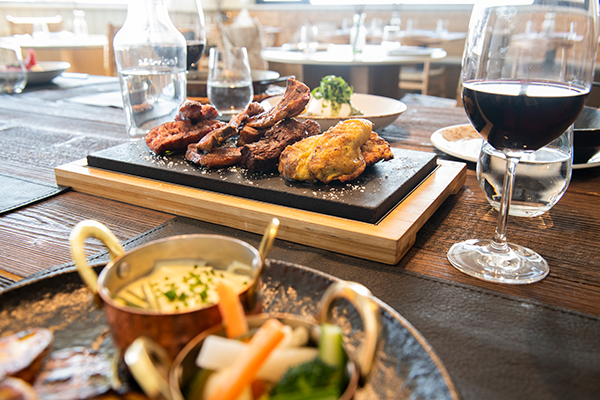 Andorra food: What are the best and most typical Andorra national food dishes?
Let's start off by discussing the Andorra traditional food dishes, the ones that the locals themselves love to eat and know how to cook to perfection. Historically, the food of Andorra has been influenced by both French cuisine and also the delicacies of Catalonia, which makes sense since the principality shares a border with both.
There is also a strong Mediterranean influence, with the Mediterranean Sea just 100 kilometres away, but also a cosy mountain feel to the food of Andorra. So, think stews and hearty dishes to fill you up after a long day of skiing in the Pyrenees.
In terms of some specific Andorra national food dishes, here are five of the most traditional dishes to eat in Andorra:
Escudella: Escudella is a popular food of Andorra and it is, put simply, a pork stew with cooked pasta, pulses and vegetables, one typically served in the winter or, in other words, when the Andorra ski season is.
Trinxat: This is another hearty Andorra food, with the plate consisting of mashed potatoes, cabbage, leeks and some meat.
Snails: The fact that snails are a very popular Andorran meal speaks to the French influence on the country's gastronomy. The snail dishes – referred to as 'Caracoles' or 'Cargols' locally – are usually grilled over charcoal, seasoned with local spices and served with garlic mayonnaise.
Andorran-style fish: There are several impressive seafood dishes in Andorra, even with the coastline 100km away. It is common to find trout, salmon or cod in the restaurants of Andorra and they'll usually be served "a la Andorrana", which means Andorran-style. That usually means grilled with garlic and even some ham.
Crema Andorrana: There are also some interesting Andorra traditional food options for dessert, with dishes such as Crema Andorrana. This is very similar to Crème Brûlée, but with merengue or cream on top.
Andorra food: Where are the best places to eat in Andorra?
In terms of where to go for food in Andorra so that you can try all those dishes mentioned above, there are so many high-quality restaurants in the principality. Many of them are known as bordas or bordes. This is the name for the buildings that used to store all the food of Andorra and most have now been converted into restaurants.
In terms of style and budget, there is something for everyone in Andorra when it comes to restaurants, especially in the capital city of Andorra la Vella.
And, if you're visiting Andorra on a skiing trip, as many will be, the good news is that most of the microstate's ski resorts have venues on site where you can find Andorra traditional food. That is certainly the case with the restaurants of Ordino Arcalís, such as L'Hortell, Els Planells, La Coma and the Refuge Les Portelles, the highest gastronomic refuge in Andorra and, for the location alone, one of the best places to eat in Andorra.