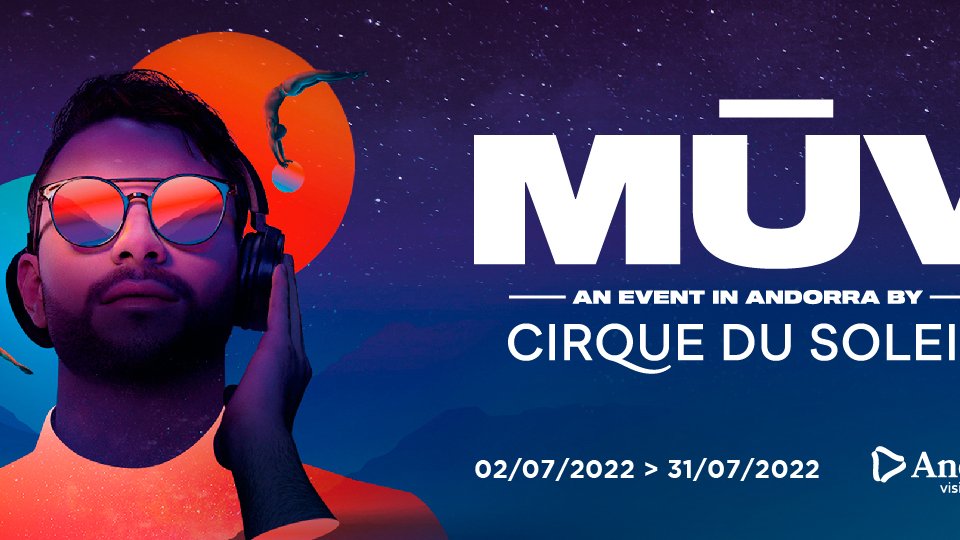 02/07/2022 - 22:00
-
31/07/2022 - 23:00
A new and exclusive show by Cirque du Soleil in Andorra.
This summer, experience a world of excitement and wonder once again with MŪV. This new event looks back at the greatest musical hits of recent years, with the aim of driving audiences into a collective musical frenzy.
MŪV combines acrobatics, dance, entertainment, music and DJ sets, with an electrifying ambience that invites the audience to take part and become participants as well as spectators.
The show will take place every Tuesday, Wednesday, Thursday, Friday and Saturday from 2 to 31 July at 10.00 pm, and will last around 60 minutes. This season the show will be held in a covered space in the public car park on Prada Casadet, which sits directly opposite the administrative headquarters of the Government of Andorra, in the centre of Andorra la Vella.

How to buy your tickets
This year you can also buy your standing tickets at the Grandvalira and Ordino Arcalís ticket offices or at the Grandvalira Resorts stand at Illa Carlemany shopping centre. If you prefer, you can buy your ticket online through the official MŪV website.